News Archive
Doctoral days
inserted by: Zuzana Masáková (11.10.2018 08:52:31)
Workshop for Ph.D. students of Mathematical Engineering is held at the Department of Mathematics FNSPE on November 15 and 22, 2019.
Mathematical problems of non-mathematicians
inserted by: Jan Vybíral (22.11.2018 21:41:28)
The seminar of Mathematical Problems of Non-Mathematicians, organized jointly by MFF UK and FJFI ČVUT took place for the first time at FJFI. Petr Smrček from Warhorse Studios explained the basic problems of the game Kingdom Come: Deliverance and the algorithms for their solutions. On Wednesday 5. 12. 2018 at 17:30 the seminar continues by a talk of Karel Janeček about "Social singularity 21". More information can be found at http://www.karlin.mff.cuni.cz/mffseminar/
Successful participation of FNSPE students at the First Al-Khorezmi International Mathematical Olympiad
inserted by: Matěj Tušek (07.11.2018 21:45:24)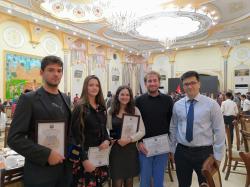 Seminar at Math Dep. - Marco Marletta - October 9
inserted by: Matěj Tušek (04.10.2018 22:06:04)
Lecture of Robert Straka on LBM
inserted by: Radek Fučík (12.10.2017 09:00:43)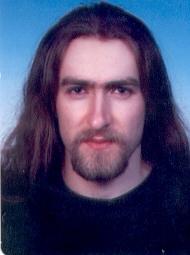 | | |
| --- | --- |
| attached file: | pdf (77.31 KB) |
Thursday Oct 19 2017 at 3:30 pm, room T-201.
Michael R. Plampin lecture
inserted by: Radek Fučík (27.09.2017 11:40:19)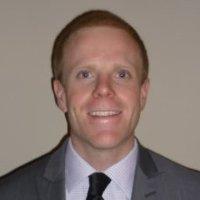 | | |
| --- | --- |
| attached file: | pdf (70.71 KB) |
Thursday Oct 5 2017 at 3:30 pm, room T-201.
Denis Headon- Signalling and Cellular Inputs to Spatial Patterning of the Skin
inserted by: Václav Klika (11.04.2017 15:45:34)
Biologist Denis Headon (Roslin Institute, University of Edinburgh) will present a talk about development of repeating pattern in particular biological problem, see the attachment.
MAFIA seminar
inserted by: Matěj Tušek (22.03.2016 14:32:37)
Program for the Development of Global Human Resources in Mathematical and Physical Sciences 2015
inserted by: Radek Fučík (06.03.2015 09:24:39)
The Graduate School of Natural Science and Technology of Kanazawa University is pleased to announce its Programs for the Master's Degree and Ph.D. Degree in Natural Science and Technology with a special course in English and scholarship for overseas students with outstanding scholastic ability. Students who are accepted will be awarded a Japanese Government Scholarship through the financial support of the Ministry of Education, Culture, Sports, Science and Technology (Monbukagakusho:MEXT).
Department of Math and Terence Tao
inserted by: Milan Krbálek (27.11.2014 11:03:04)
Article Statistical properties of the city transport in Cuernavaca (Mexico) and random matrix ensembles (by Milan Krbálek and Petr Šeba) is included in the book Komplexität und Universalität (Die weltweit besten mathematischen Artikel im 21. Jahrhundert) by famous matematician Terence Tao.
---
administrator for this page:
Radek Fučík
| last update: 09/06/2011